Banking is complex, Vikar makes it simple.
Connect and expand your existing systems with
the One Vikar solution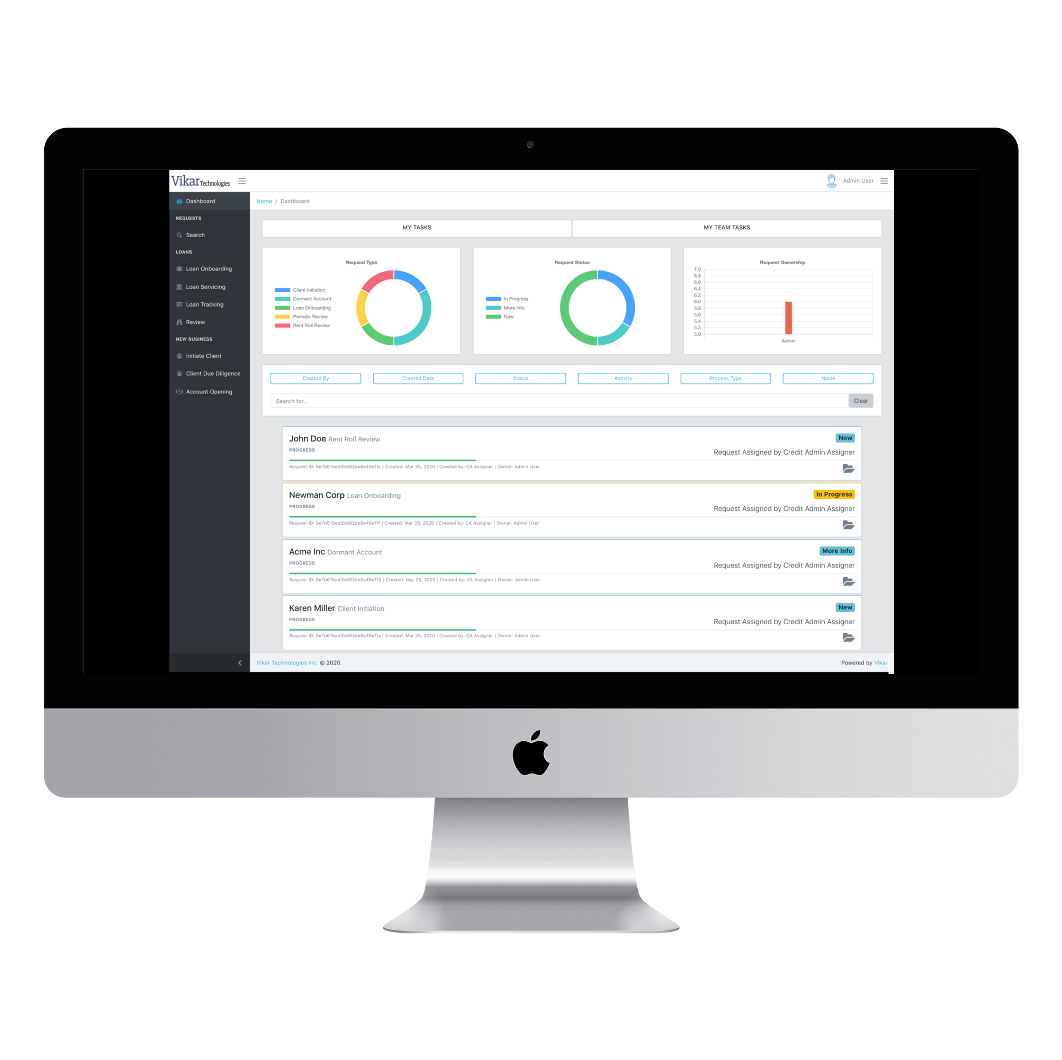 End-to-End Automation
Automate manual processes with our component-based platform
Increased competition in the Fintech sector means increased regulations, increased reliance on a digital user interface, and a driving need for automation.
Paper-based, manual and repetitive tasks invite errors, waste time, and do nothing to empower staff or engage clients. Automating these processes dramatically improves efficiency and lets you focus on ensuring your clients and business thrive.
The One Vikar solution streamlines desk-to-desk paper transfers with electronic workflows that offer a consolidated view of customer relationships, and easily retrievable data.
Configurable
We connect selected Vikar modules to your existing applications. Because the One Vikar solution runs between your users and your core services, you have control over which systems to change.
Our solution is highly scalable and easily configurable into your core backend and data systems using open API's and 3rd party integrations to non-Vikar modules. Feel good about your existing document management and client portals? Then keep those and plug in other One Vikar solution modules you do want to change and streamline.
This is digital transformation without disruption, connectivity without time-consuming implementation, and configurability to your needs.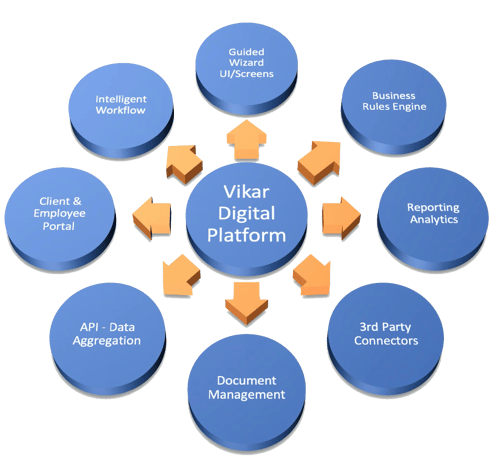 The One Vikar solution is unique in that it's configurable and sits on top of your existing systems.
The One Vikar solution is improving the banking experience for both customers and team members
Our Software Solutions Include
Loan Lifecycle Management
Borrower Digital Portal

Loan Origination

Onboarding & Servicing

Portfolio Management
Client Lifecycle Management
Onboarding & KYC

Account Opening & Funding

Client & Account Maintenance

BSA/AML Fraud Detection
Gain speed to market
Deliver seamless client communication
Reduce inaccurate data
Eliminate workflow bottlenecks
Simplify the banking process