On-Demand Configurable Reports Available for Vikar's Loan and Client Lifecycle Management Solutions
Account Opening
Create beautiful client management reports that capture all of your critical account information. Configurable and available on-demand. View by account type, risk rating, total deposit amount, and identify trends from your business data.
Analyze account by employee and distribution of assets. View pre-built risk rating modules by retail or private banking. Compare total deposits by branch, process type, accounts by employees, and account distribution for account opening among many other options.
Drill down within our Reports and view your raw data or export to Excel. Our reports are only limited by the data available.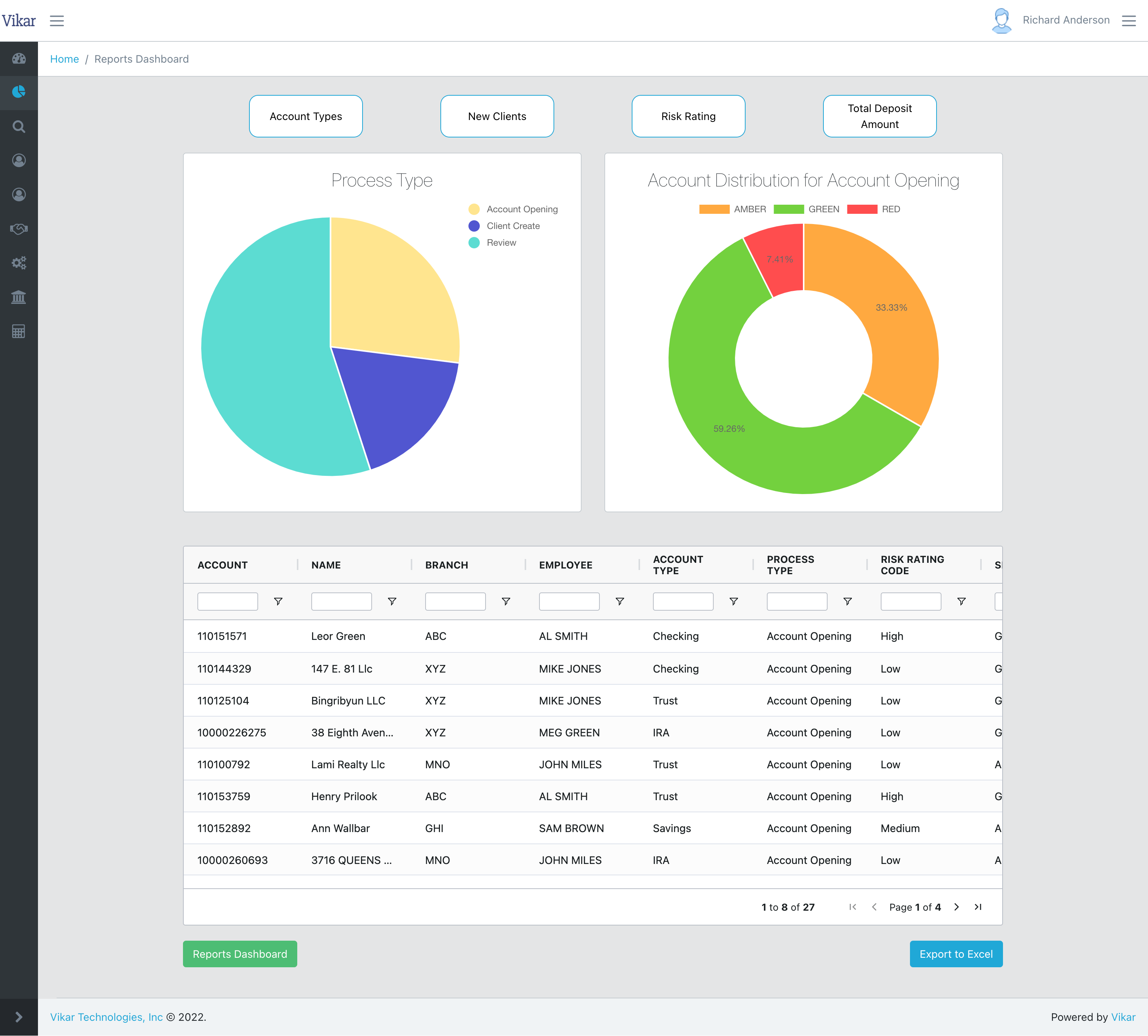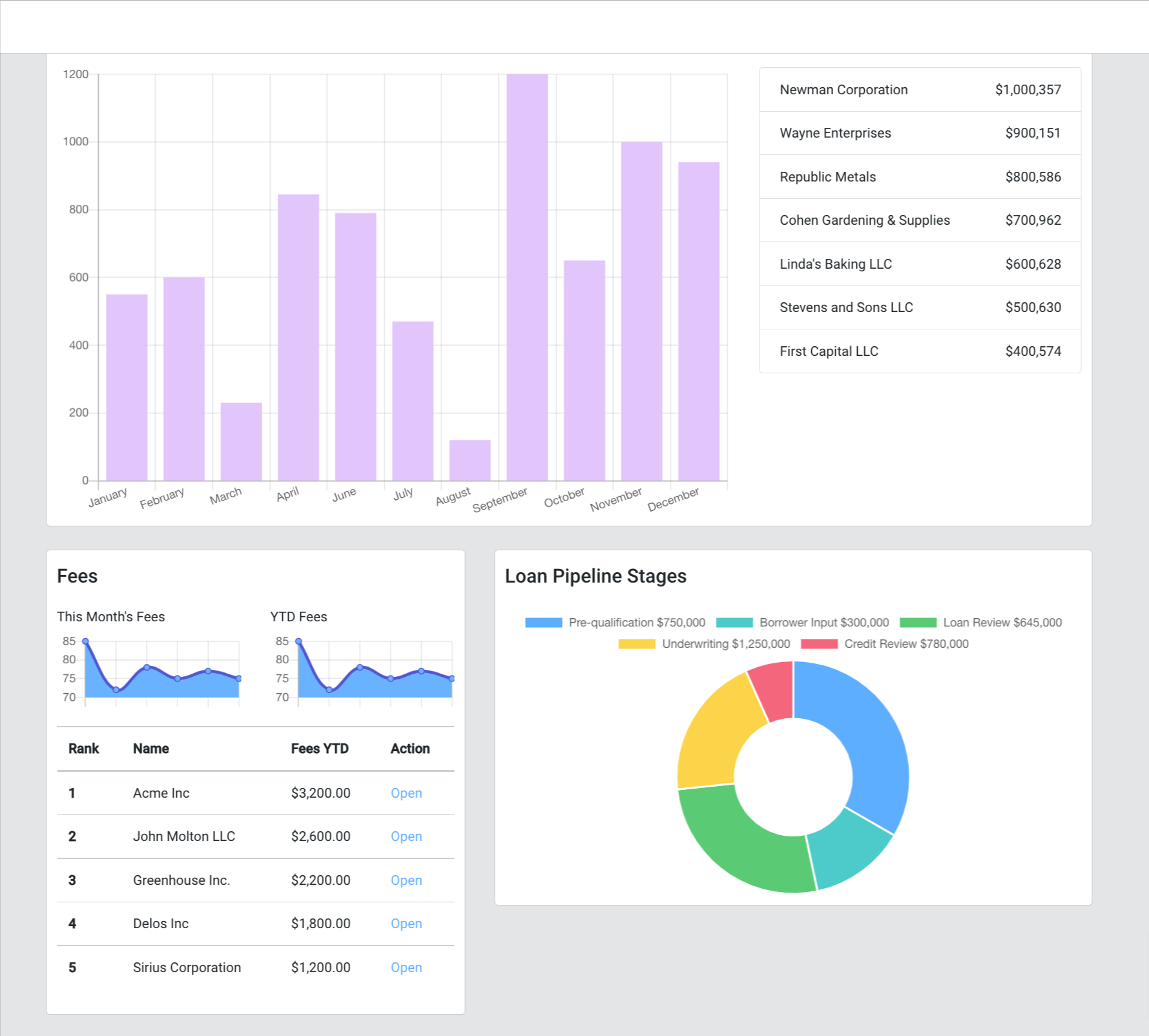 Loan Origination
Take a snapshot of your loan volume by product and identify growth trends for strategic planning. Instantly view top clients, YTD loan fees, or loan pipelines for internal meetings. Use Vikar Reports to quickly build and export boardroom-ready graphs based on loan products, new clients, risk rating, and total loan amount.
Generate configurable role-based reports for your Chief Lending Officer or Chief Risk Officer. Run multiple scorecards based on a variety of metrics including loans by employee, branch or process type.
Drill down within your reports to view raw data, and export to Excel. With Vikar Reports you'll be able to quickly identify underperforming assets within your loan lifecycle solutions.